Osaka Keihanna Data Centre
Highly secure facility located in Keihanna Science City, the Kansai area
Colt Osaka Keihanna Data Centre is located in Keihanna, providing a highly convenient facility that can be accessed within 60 minutes from Osaka, Kyoto and Nara. Purpose-designed to meet the high security needs of customers with mission-critical data, Colt Osaka Keihanna Data Centre is a base-isolation building, allowing the building to withstand major earthquakes of up to level 7 on the Japanese earthquake intensity level.
The security measures implemented at Colt Osaka Keihanna Data Centre can offer high security measures and provides flexible solutions to businesses looking to thrive in a fast-moving and constantly evolving business market.
Security features for the data centre in Osaka include:
Surveillance camera monitoring
IC card verifications
Biometric authentication systems
Colt's data centres throughout the Asia Pacific region are a key part of Colt's specialised solutions, which combines data centre services with an extensive range of network services, and robust cloud services and solutions to enable multinational customers to establish IT service hubs that support their business in Asia.
All Colt data centre services are supported by Colt's 24/7 bilingual (Japanese and English) Service Desk.
Facilities
Power capacity

45MW of IT power supply to the site and dual power feed system

Connectivity

Multi-carrier connectivity also available

Security

CCTV surveillance, ID card and biometric authentication systems

Chilled water cooling

Chilled water cooling system with N+1 configuration dedicated per data hall
Our partners
We operate 14 state-of-the-art data centres across Europe and Asia Pacific, offering 24/7 security and local language support.
Osaka Keihanna data sheet
Osaka Keihanna Data Centre CGI
A CGI video of our forthcoming data centre in Osaka, Keihanna Science City.
For direct enquiries, talk to our experts in local teams
USA

408 930 7011

Japan

03 4560 4567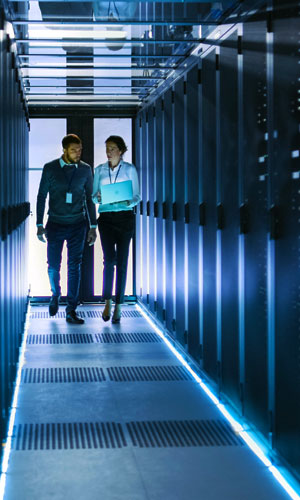 Book a data centre tour
If you would like to visit one of our data centre's, please complete and submit this form*.
We'd be more than happy to show visitors, including you, around one of our location's, as it will truly provide you with the confidence of what we have to support your business requirement.
Alternatively, you and other potential visitors can get in touch with us about data centre services by the contact details shown below.
*By submitting your details, you agree to our T&Cs.
Data centre industry locations to consider
We operate 16 state-of-the-art data centres, spanning 8 cities across Europe and Asia Pacific, offering 24/7 security and local language support.