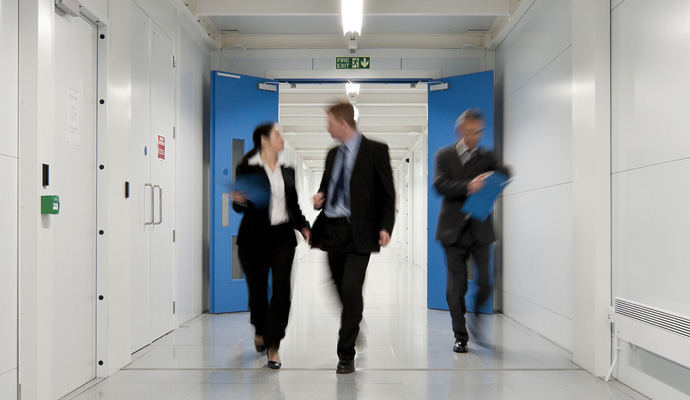 Seamless service across geographies
We're a truly global organisation, meaning we provide the best in class service levels all around the world. Our in-house engineering, operations and support teams have more than 20 years' experience guiding customers through their data centre journeys. Wherever in the world you are, you're in safe hands.
"Our vision has always been, to be the most customer centric operator in the industry. Unlike others, we don't just talk about customer service, we can demonstrate and evidence that we have achieved our goal through year on year improvement in Customer Satisfaction Scores. The whole Data Centre Services organisation contributes from site engineers to back office teams and that's what makes the difference."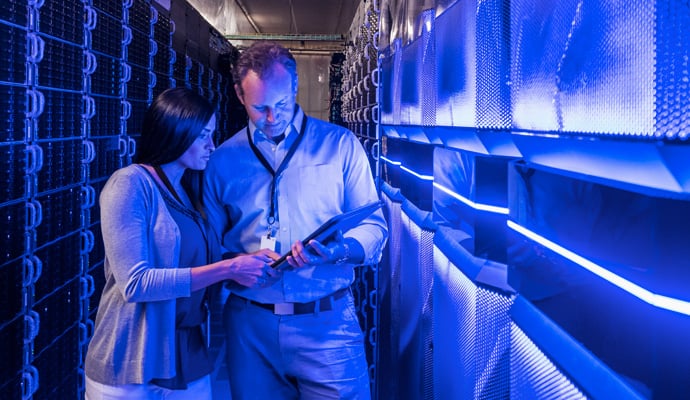 In-house support
Our deep technical expertise combined with a customer-centric approach which runs throughout our organisation helps us stand out from the crowd. We have a talented employee base who have solid experience of designing and building our Hyperscale Data Centres. Our data centre designs are second-to-none and continue to meet fast-evolving market needs.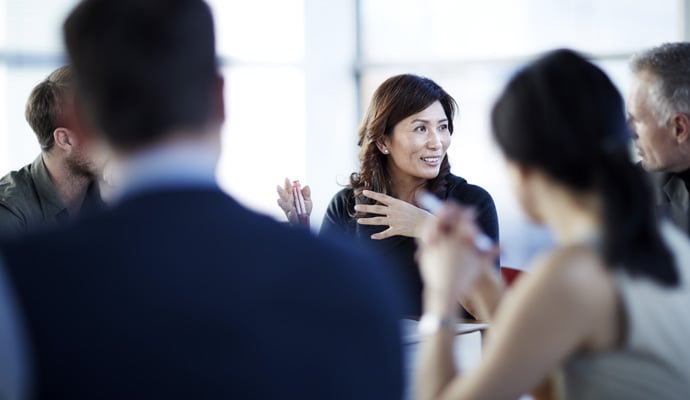 Pre-contract
From the very beginning, we ensure that you have access to the experts best positioned to support you. Every member of the Colt DCS team has been carefully selected based on their experience, skill set and crucially, their attitude to solving problems. It's this approach to recruitment that enables us to design, build and adapt in today's fast changing IT environment.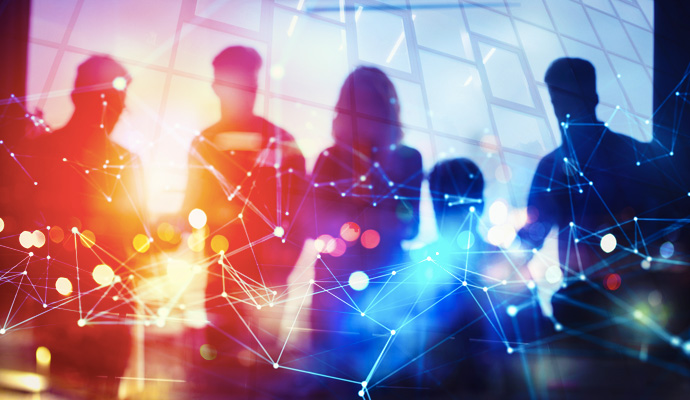 Post-contract
Our experienced Service and Contract Managers provide a Single Point of Contact for all enquiries. By meeting new customers early in the on-boarding process, they have a clear understanding of technical requirements as well as business needs such as compliance and governance. We take customer satisfaction seriously, rest assured, we'll be with you every step of the way.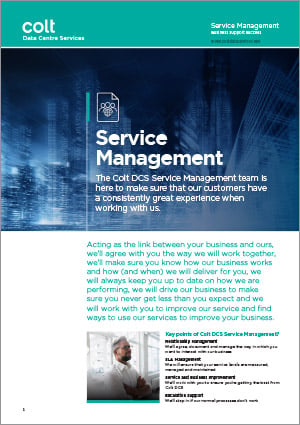 Download our Service Management white paper
Topics cover our key points, benefits and packages that we tailor to suit your requirements.
Our Service Management team is here to make sure that you have a great experience when working with us.
If you would like further details about our Service offerings, please get in touch.