Colt London 4 Hyperscale Data Centre build in progress
Colt DCS have acquired land in West London and we are currently in the process of building the first phase development of our Colt London 4 Data Centre.
Consisting of two buildings, this five story hyperscale data centre has been designed to a Tier 3 specification. Upon completion, it will be the largest data centre in our London portfolio, offering 57MW of IT power across a gross site area of approx. 49,000m2.
Built to support London's increasing appetite for greater bandwidth, consolidated infrastructures and the adoption of cloud technology, our Colt London 4 Data Centre is perfectly designed to meet the needs of hyperscalers and large enterprise organisations.
Why select Colt London 4 Data Centre?
Whether you are looking to enter the UK market for the first time, or planning to expand your infrastructure off premises in London, selecting our Colt London 4 Data Centre has many advantages:
Scale & Power

49,000m2 of gross site capacity allowing you to scale up or down as your needs evolve, complemented by 57MW to power your IT infrastructure.

Connectivity

100% carrier, cloud, and internet exchange neutral to benefit from better cost efficiencies, improved redundancy, optimal uptime, with multi-cloud access available on demand for connectivity.

Data Centre Services London Location

Perfectly situated close to the city's major transport hubs, and in good proximity of other highly connected data centres, and a high concentration of diverse fibre routes.

Excellence

Our data centre services London standards are not just tied to our technical capabilities, but extend to our people, which means we have the best resources to help you achieve your IT infrastructure goals.

Sustainability

Powered using 100% renewable energy to support our customers sustainability goals alongside our own.

Support & Integration

Multi-lingual support from a global project team offering customers access and advice every step of the way from consultation, design, and build, right through to operation and post-project service management.
London 4 CGI
A CGI video of the build process for our London 4 data centre. This video has been created by our partners ISG.
"We are seeing the London data centre market grow at an impressive rate, with a significant level of demand being driven by scalable capacity and greater bandwidth requirements. As more industries streamline their infrastructures to support business growth and utilise the services offered by emerging technologies, we will continue to see further investment in the London data centre market, which will have a positive impact on the UK economy. Our Colt London 4 Data Centre is being built to support requirements of hyperscalers and large enterprise organisations worldwide, offering flexible and customer centric solutions on demand".
Talk to us
If you would like one of our data centre specialists to get in touch to discuss your requirements, please complete and submit this form*.

Alternatively, you can reach us on the phone numbers and email address listed below.
*By submitting your details, you agree to our T&Cs.
Data centre industry locations to consider
We operate 16 state-of-the-art data centres, spanning 8 cities across Europe and Asia Pacific, offering 24/7 security and local language support.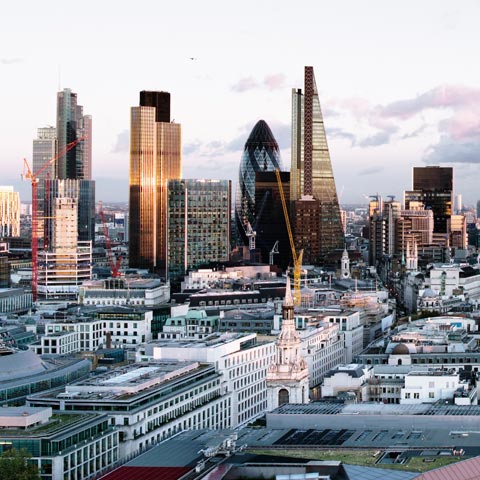 London Data Centre - West