ESpanix partners with Colt DCS in Madrid
ESpanix partners with Colt Data Centre Services to offer peering services in Madrid colocation facility
Madrid, Spain – 11 December 2017 – Colt Data Centre Services, the global data centre operator, today announces a new partnership with ESPanix, the largest and oldest Spanish neutral internet exchange. The agreement provides a more diverse portfolio of premium interconnection services to customers in Colt's Madrid data centre.
"The peering services we provide are a critical element of our customers' connectivity strategies. It's great to work with a trusted partner like Colt Data Centre Services to deliver communications and connectivity services to Spanish networks Cloud and Content providers," said Cristóbal López, Manager at ESpanix. "Colt's carrier-neutral data centres provide the critical infrastructure that enables us to expand our neutral interconnection facility and peering platform."
"Enhancing the availability of internet exchanges with our data centres has always been a key focus area for us. We are delighted to welcome ESpanix into our Madrid data centre. The added capability to connect directly to local operators in Spain provides improved performance and redundancy for our customers. With this partnership, we can diversify our portfolio of offerings to our customers and accelerate our journey towards building a global ecosystem of internet exchange partners."


About Colt Data Centre Services
PR contact at Colt Data Centre Services
Adeela Mahmood

Head of PR & Communications, Colt Data Centre Services: Adeela.Mahmood@colt.net

LEWIS for Colt Data Centre Services

+44 20 7802 2626 / coltdcs@teamlewis.com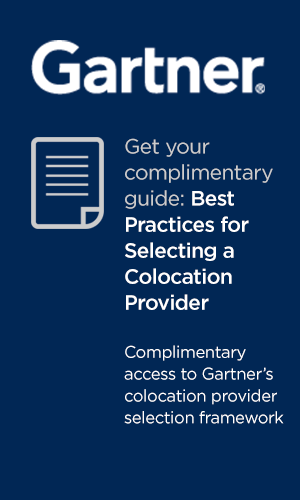 Get your complimentary guide today
Buyers of colocation services are now commonly interested in far more than simply letting space. In addition to traditional facility differentiators (eg: power density and resilience), other services, such as interconnection capabilities and managed services, enable colocation to play a more strategic role in global infrastructure delivery and network design. Simply complete and submit this form*, and you will have access to this industry leading report from Gartner.
*By submitting your details, you agree to our T&Cs.