Hyperscale in Asia-Pacific
A market poised for unprecedented growth
Hyperscale data centre requirements continue to transform the data centre market, as COVID-19 accelerates demand for online, cloud-based services. Yet, even before the pandemic, the race to provide hyperscale solutions from data centre providers was growing more competitive.
In a challenging business climate, organisations and hyperscale cloud service providers (CSPs) need to consider all opportunities and areas for growth. For many CSPs, the Asia-Pacific (APAC) region remains largely unexplored – a new frontier for fresh audiences, investment and opportunities.
What's fuelling hyperscale data centre requirements across the region?
A combination of factors has made APAC so appealing to the major players in finance, IT, telecommunications and SaaS:
Exponential growth

There has been exponential growth in demand for digital services across the region in recent years. The widespread adoption of smart phone technology has seen demand soar.

Cloud technology in APAC

There is growing acceptance of - as well as trust in - cloud technology in APAC, accelerated by an increasing number of essential cloud-based services and apps.

Pandemic

The pandemic has forced many across the region to evolve and, now that they're seeing the benefits, they are more willing and eager to invest in digital.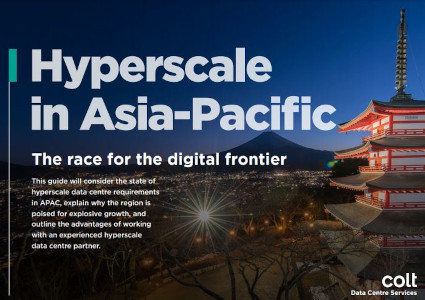 Asia-Pacific E-guide
Download this guide to consider the state of hyperscale data centre requirements in APAC, undestand why the region is poised for explosive growth, and explore the advantages of working with an experienced hyperscale data centre partner.