Migration returns can be achieved
Given the challenges faced with data centre migrations, one may wonder why infrastructure and operations professionals bother given the risks involved.
The answer is simple... cost savings. First and foremost, professionals in charge of such initiatives typically want to save their employers money.
Designated cost savings aren't easy to reach, but the goals are achievable. Preparation is essential for the many benefits of migration to be achieved. Cost assessment is an example. Like any project, there are a variety of costs that must be assessed up front. Data centre migrations aren't any different.
The following factors are examples:
Infrastructure size, scale, age

Hardware, software and facility costs

The degree of transformation and modernisation

The experience of staff and suppliers (including unique technical skill sets, e.g., mainframe, cloud)

A company's acceptable level of risk
Every organisation has unique requirements and obligations that lead to varying costs when a data centre migration is considered; one size doesn't fit all.
Generally speaking, the costs are categorised into the noted drivers.
Initial migration expenses may give infrastructure and operations professionals reason for pause; savings can be had if assumptions are correct and the project goes to plan.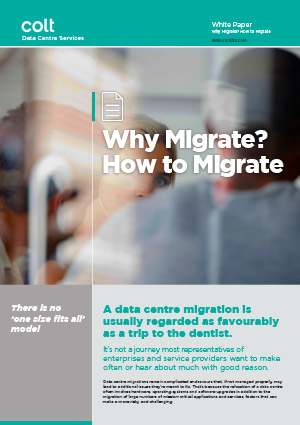 Why Migrate? How to Migrate
Download our white paper on our Migration support and checklist.
There is no 'one size fits all' solution.
Review considerations on when and how to migrate your digital infrastructure:
Discovery
Planning
Development
Validation
Management