Data center migration and physical movement of equipment
Migrations happen for a variety of reasons
Hardware and data migrations are great examples
If you are considering a change and looking to move your infrastructure from and existing data center, or from being on-premise, then our white paper 'Why Migrate? How to Migrate' is a great resource.
Within our guide, we cover-off what the various types of migration are, as well as providing planning considerations for your move.
Download our white paper for full details of how we can support your requirements, or alternatively, get in touch.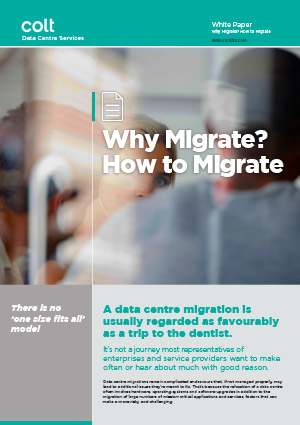 Why Migrate? How to Migrate
Download our white paper on our Migration support and checklist.
There is no 'one size fits all' solution.
Review considerations on when and how to migrate your digital infrastructure:
Discovery
Planning
Development
Validation
Management
"We support organisations with the physical movement of their equipment. We can provide end-to-end physical solutions covering everything from initial discovery auditing to the delivery of full cabling solutions."