Ethernet and Wave networking technology
Our Ethernet service provides a simple point-to-point private connection between any two sites, with 1 Gbps and 10 Gbps options.
With high availability, our resilient platform comes with protection choices, where we will work with you to design a service that is geographically diverse from routes you may currently use.
Download our product data sheet to read more about how our Campus Network Service can support your requirements.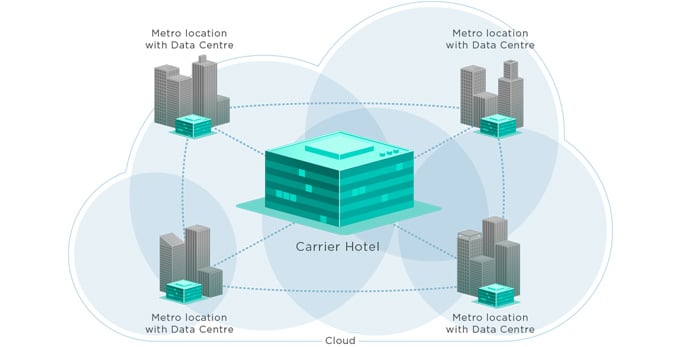 Our high-bandwidth turnkey solution
Colt DCS addresses the requirements of enterprises, systems integrators and cloud service operators requiring connectivity between data centers in the same metro or country. Our turnkey service supports customers to ensure resiliency and being cost effective when compared to solutions from multiple providers.
Campus Network Service
Download our Campus Network Service data sheet.
Read more about our solution:
Reliability
State-of-the-art networking
Simplify management
Low-cost access to carrier hotel
Cost-effective, dual-site platforms