Understanding the Hyperscale Revolution
The power of hyperscale
A hyperscale facility provides businesses with a one-stop shop for all their IT and capacity requirements.
Built in a campus style design, hyperscale facilities allow organisations to build out further data centres quickly within the same location. This enables scalability of data storage and capacity rapidly to meet ever-fluctuating demand.
Our guide Understanding the Hyperscale Revolution covers all you need to consider before considering hyperscale.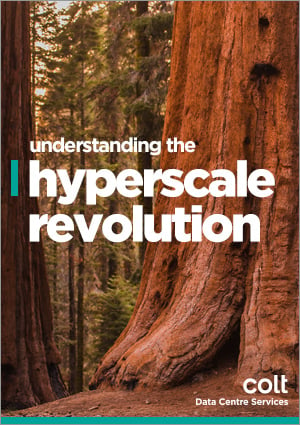 Understanding the Hyperscale Revolution
What is hyperscale and how can your business respond to the transforming data centre environment?
This guide explores the rise of hyperscale and why a business may select it as a solution, and what should be considered before committing.
Download your copy now, and if you would like further details, please let us know.