Hyperscale Data Center Solutions
Implementing hyperscale data center solutions
Hyperscale data centres are vast environments that provide the space, power, cooling and the technical infrastructure required to support the mass scale requirements of data and cloud computing.
The demand for hyperscale data centres has grown significantly in recent years as a result of a number of key drivers.
Our guide Hyperscale in Action covers all you need to know about hyperscale management and solutions.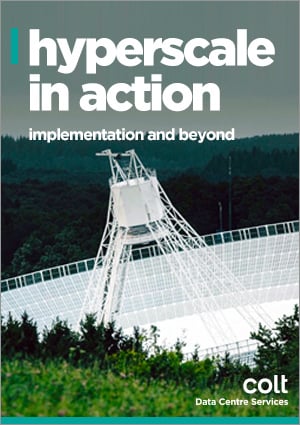 Hyperscale In Action
Managing a large-scale hyperscale project can be difficult, with shifting priorities and interests from different stakeholders.
This guide will examine the major phases of a hyperscale implementation – from preparation to installation and operation – helping you to understand the best choices and actions to take at each stage, to get the most from your investment.
Download your copy now, and if you would like further details, please let us know.