CDS Global Cloud Case Study
Public cloud expansion
Global technology provider leverages Colt DCS hyperscale data centre in Japan for the expansion of its public cloud offering.

CDS Global Cloud (CDS) is a leading Internet Service Provider and Internet Data Centre operator providing a fast and reliable Global Private Network throughout the US, Europe, and Asia-Pacific.
Supporting international growth
Many of CDS's Chinese enterprise customers were looking for the IT and data centre infrastructure that could support their international growth plans within Japan. However, the main challenge was limited options for overseas coverage for these businesses.
Market access
Colt DCS's hyperscale data centre solutions in Japan offered CDS a resilient and capable platform to support the expansion of its public cloud offering, and provide their customers with access to the Japanese market at the same time.
"Working with Colt DCS has been a smooth and dependable process. They really offer the reliability and availability of data centre solutions that our Chinese enterprise customers require for their global expansion plans."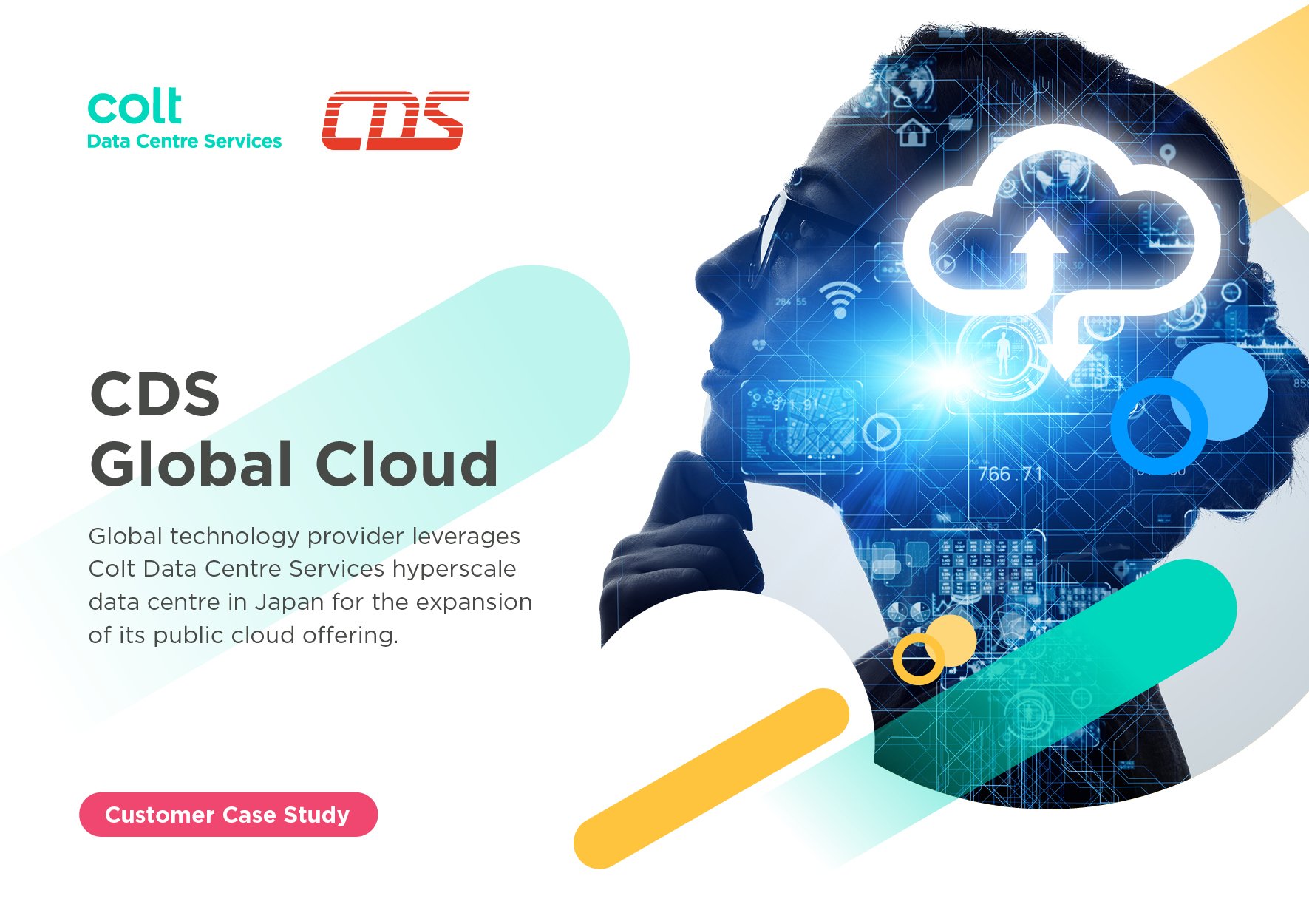 CDS Global Cloud Case Study
Download and discover what factors were important to CDS when shortlisting a hyperscale data centre, and how partnering with Colt DCS in Japan has helped them meet their Chinese enterprise customer requirements.