Interconnect Securely With Data Center in Zurich
Connect everywhere
Interconnect securely with efficient connectivity to popular network service providers in the cloud, digital media providers and data center to data center (D2D).
If you are consolidating racks, establishing a hybrid IT infrastructure, or simply implementing data center best practices, Zurich data center is strategically located to support your business, with connectivity to Europe's largest network ecosystems.
Scalable carrier neutral data center
Our data center in Zurich offers over 2,500sqm of secure resilient space.
With 4 MVA of power available, our data center in Zurich ensures scalability of energy supply, exactly when required. Download our data sheet for full technical specifications.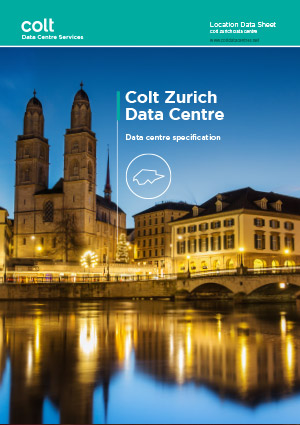 Download our Zurich Data Center specification
Our Zurich data center has over 2,500sqm of secure space and provides market leading carrier neutral services.
Review greater details and specifications on offer at this location, such as facilities available, on-site connectivity partners, and more.
If you would like to know more about our services in Zurich, please get in touch.
We would also like to invite you for a tour of our facilities... just let us know.
Zurich Data Center is compliant with International Standards
ISO 14001 Certification

Environmental Management System Certified

ISO 27001 Certification

Information Security Management Certified
Call our Zurich team
0800 560 215

+39 02 3041 5184