Highly efficient data centre facility in Denmark
Colt Copenhagen Data Centre is a carrier neutral data centre that offers 1,200m2 of secure resilient colocation capacity.
This Colt Tier 3 facility offers resilience, 24/7 security and provides 1,200m2 of data centre space and alternative carrier routing.
With 3.5MVA of power available the data centre will ensure you have the scalability of energy supply exactly when required.
Facilities overview:
Power capacity

Total power provision of 4MVA, N+N power with infrastructure static switching

Connectivity

Carrier neutral with dedicated private activity Azure and AWS cloud

Security

Video monitoring, high perimeter fencing and secure 2 door airlock
Our partners
Colt Copenhagen Data Centre is 100% carrier neutral. We currently have the following partner networks at this location: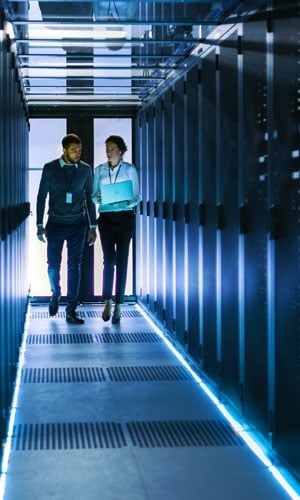 Book a data centre tour
If you would like to visit one of our data centre's, please complete and submit this form*.
We'd be more than happy to show you around one of our location's, as it will truly provide you with the confidence of what we have to support your business requirement.
Alternatively, you can get in touch with us by the contact details shown below.
*By submitting your details, you agree to our T&Cs.
Other data centre locations to consider
We operate 26 state-of-the-art data centres across Europe and Asia Pacific, offering 24/7 security and local language support.