Data Center Colocation Services in Brussels
Data center services in Brussels
Secure data hosting services with low latency connectivity and 99.99% up-time certified.
State-of-the-art technology, resilience with 24/7 security and provides 3,300sqm of data center space and alternative carrier routing.
Carrier neutral facility
Our carrier neutral data center provides access to a selection of national and international carriers, ensuring your private networking, IP access and IP transit requirements are met.
Multiple fibre access routes and building access means high resiliency solutions can always be supported.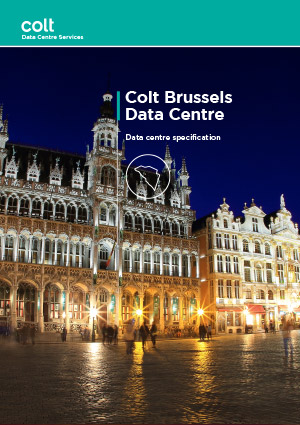 Brussels Data Center Overview
Download our Brussels Data Center data sheet to view what this location has to offer.
We offer an average of 10 carriers with a Point of Presence in each site, and up to 17 customers to choose from in major European and Asian markets.
Should you require a preferred network carrier than what we already have on-site, we can assist with the on-boarding and setup requirements.
If you are considering migrating to this location, we also have a team of specialists that can support you and manage the whole process.
By submitting your details, you agree to our T&Cs.