Cloud Connectivity Service Provider in Brussels
Cloud connectivity services in Brussels
Secure data hosting services with low latency connectivity and 99.99% up-time certified.
State-of-the-art technology, resilience with 24/7 security and provides 3,300sqm of data center space and alternative carrier routing.
Carrier neutral cloud network
As hybrid cloud platforms become the norm, we support our enterprise, system integrator and managed service provider customers to connect directly to the cloud.
Hybrid cloud network solutions connecting seamlessly via our data centers, from dedicated private links to the latest instant provision and flexible private cloud requirements.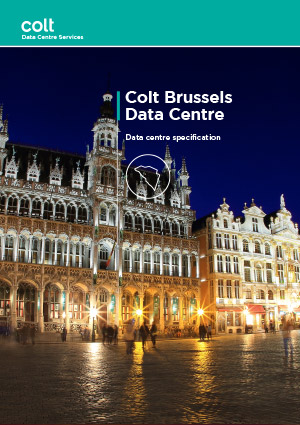 Brussels Data Center Overview
Download our Brussels Data Center data sheet to view what this location has to offer.
We offer an average of 10 carriers with a Point of Presence in each site, and up to 17 customers to choose from in major European and Asian markets.
Should you require a preferred network carrier than what we already have on-site, we can assist with the on-boarding and setup requirements.
If you are considering migrating to this location, we also have a team of specialists that can support you and manage the whole process.
By submitting your details, you agree to our T&Cs.
"From our Tier 3 Roosendaal data center, we are committed towards putting customers first. We aspire to support organisations in surrounding locations with their cloud connectivity requirements."