Colt Berlin Data Centre offers over 3,610m2 of secure resilient space
Colt Berlin Data Centre is located just 5 km away from the nearest major airport, and 4 km from Berlin's mainline station. This Colt DCS Tier 3 facility offers state-of-the-art technology, resilience and 24/7 security. It provides over 3,610m2 of data centre space and alternative carrier routing.
Facilities overview:
Power capacity

Total power provision of 8MVA and 10 minutes battery autonomy

Connectivity

Carrier neutral with BCIX Internet exchange

Security

Central alarm monitoring and complete CCTV coverage
Our partners
Colt Berlin Data Centre is 100% carrier neutral. We currently have the following partner networks at this location: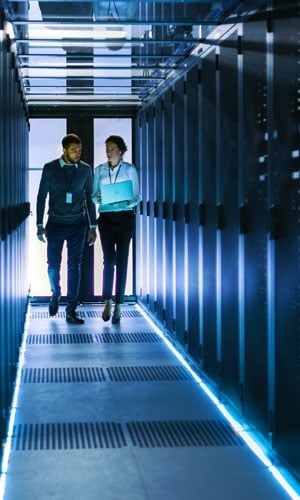 Book a data centre tour
If you would like to visit one of our data centre's, please complete and submit this form*.
We'd be more than happy to show you around one of our location's, as it will truly provide you with the confidence of what we have to support your business requirement.
Alternatively, you can get in touch with us by the contact details shown below.
*By submitting your details, you agree to our T&Cs.
Other data centre locations to consider
We operate 26 state-of-the-art data centres across Europe and Asia Pacific, offering 24/7 security and local language support.