Paris Hyperscale Data Center, Colocation and Cloud Connectivity
Hyperscale Data Center in Paris
Colocation services
Carrier neutral cloud connectivity
Our hyperscale data center in South West Paris is one of our flagship sites, with state-of-the-art technology, 24x7 security and 20MW of available power, this location is ideal for local and international enterprises.
Download our data sheet or full technical details.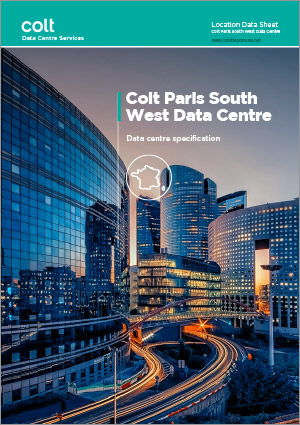 Download Paris specifications
Our Paris data center has over 5,000sqm of secure space and provides market leading services.
Review greater details and specifications on offer at this location, such as facilities available, on-site connectivity partners, and more.
If you would like to know more about our services in Paris, please get in touch.
We would also like to invite you for a tour of our facilities... just let us know.